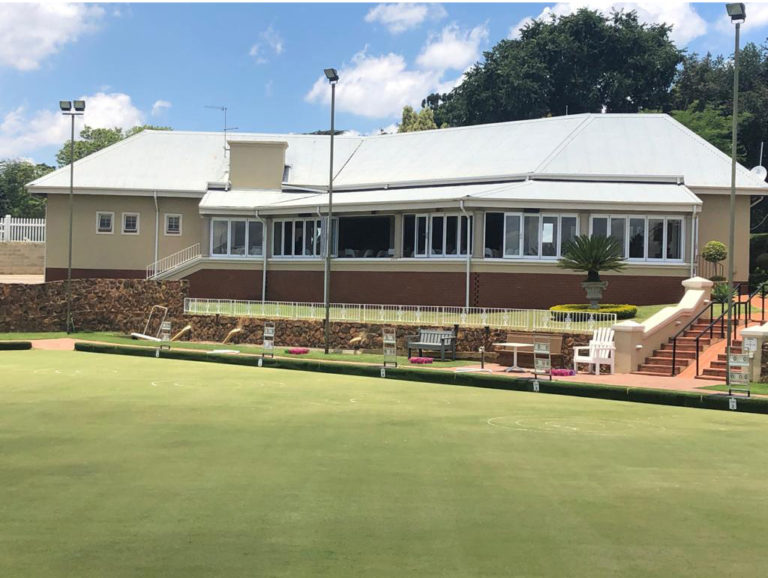 The Pretoria Country Club Bowls Section boasts two splendid greens located in a magnificent setting with a stunning panoramic view.
One of the greens is floodlit thus providing the opportunity for bowlers, new and existing, to enjoy social evening games after work on Tuesdays in summer. A light meal is offered from the well-equipped kitchen and a selection of drinks is available from the bar.
Download our latest Jacaranda article on Bowls.
Bowls Committee Members 2020/ 2021
Club Captain and Ladies' Captain
Vice-Captain & Men's Captain
Everyone new to the game of bowls is required to undergo training with one of our bowls coaches before playing social games.
Rainer Pittroff
Phone: +27 12 460 5465
Mobile: +27 83 399 1445
Corne Kruger
Phone: +27 12 346 6687
Mobile: +27 82 551 1283
John Purchase
Phone: +27 12 460 9034
Mobile: +27 82 375 6707